Description of the infrastructure
INGV developed its own ionograms scaling software named AUTOSCALA.
INGV performs continuous HF soundings since 1950 and GNSS ionospheric scintillation measurements since 2003.
Products
Real-time data:
TEC nowcasting:
Cesaroni et al., 2020
The back-end: The Space Weather Information Technology (SWIT) system
The front-end: eSWua website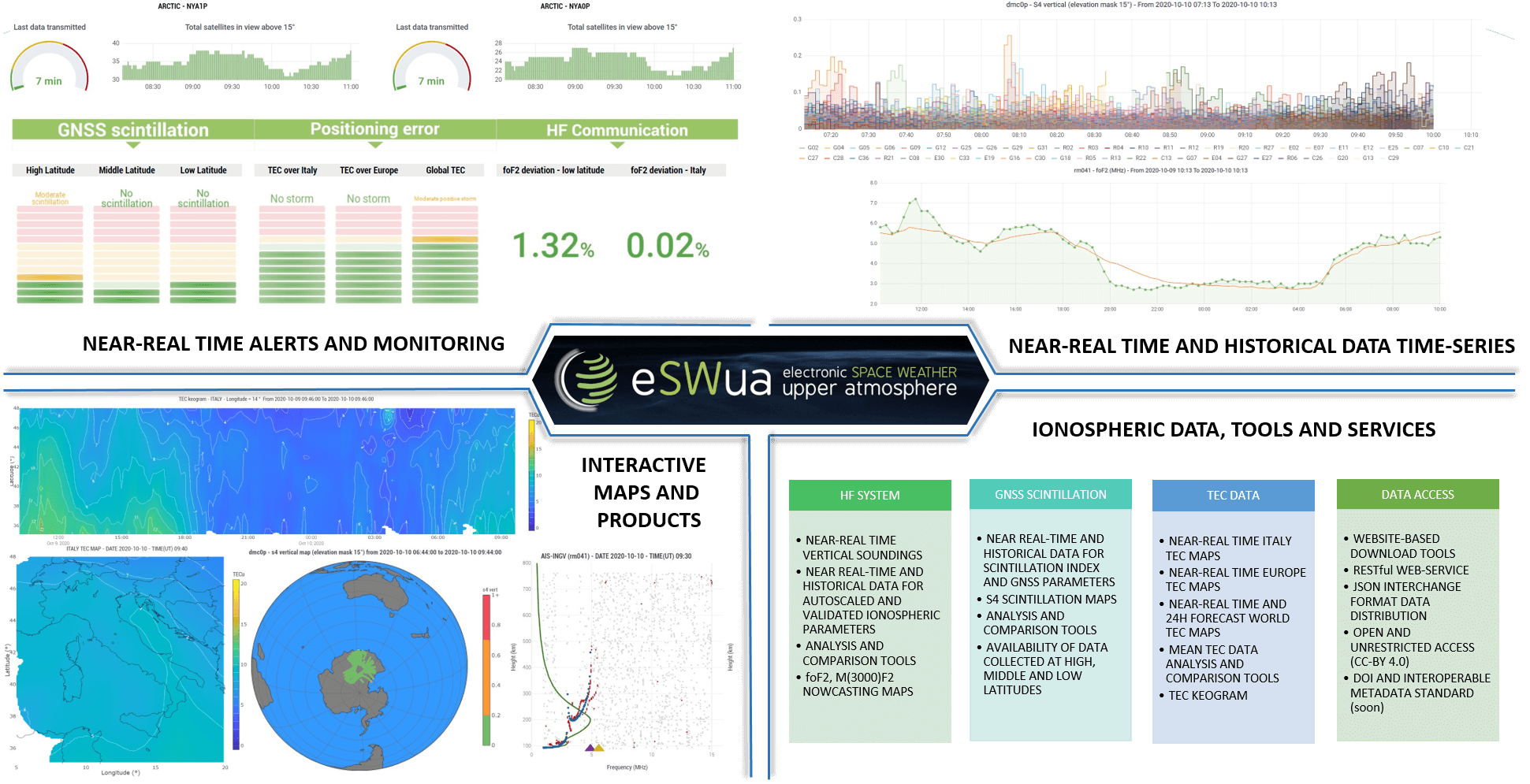 Areas of access
Ionospheric scintillations: Monitoring, modelling and forecasting.

Mitigation algorithms/techniques for HF communications (Ray tracing) and for ionospheric scintillations on high accuracy positioning (PPP, NRTK) and Synthetic Aperture Radar Imaging.

Ionospheric correction for augmentation systems in challenging areas (high and low latitudes).

New combinations of Global and European Ionospheric Maps

Multi-parametric studies on Litosphere-Atmosphere-Ionosphere coupling.

Detection and characterization of TIDs at mid-latitudes.
Info
TNA to INGV Node info (downloadable pdf file)
Contact persons: Dr Claudio Cesaroni (claudio.cesaroni@ingv.it), Dr Luca Spogli (luca.spogli@ingv.it)