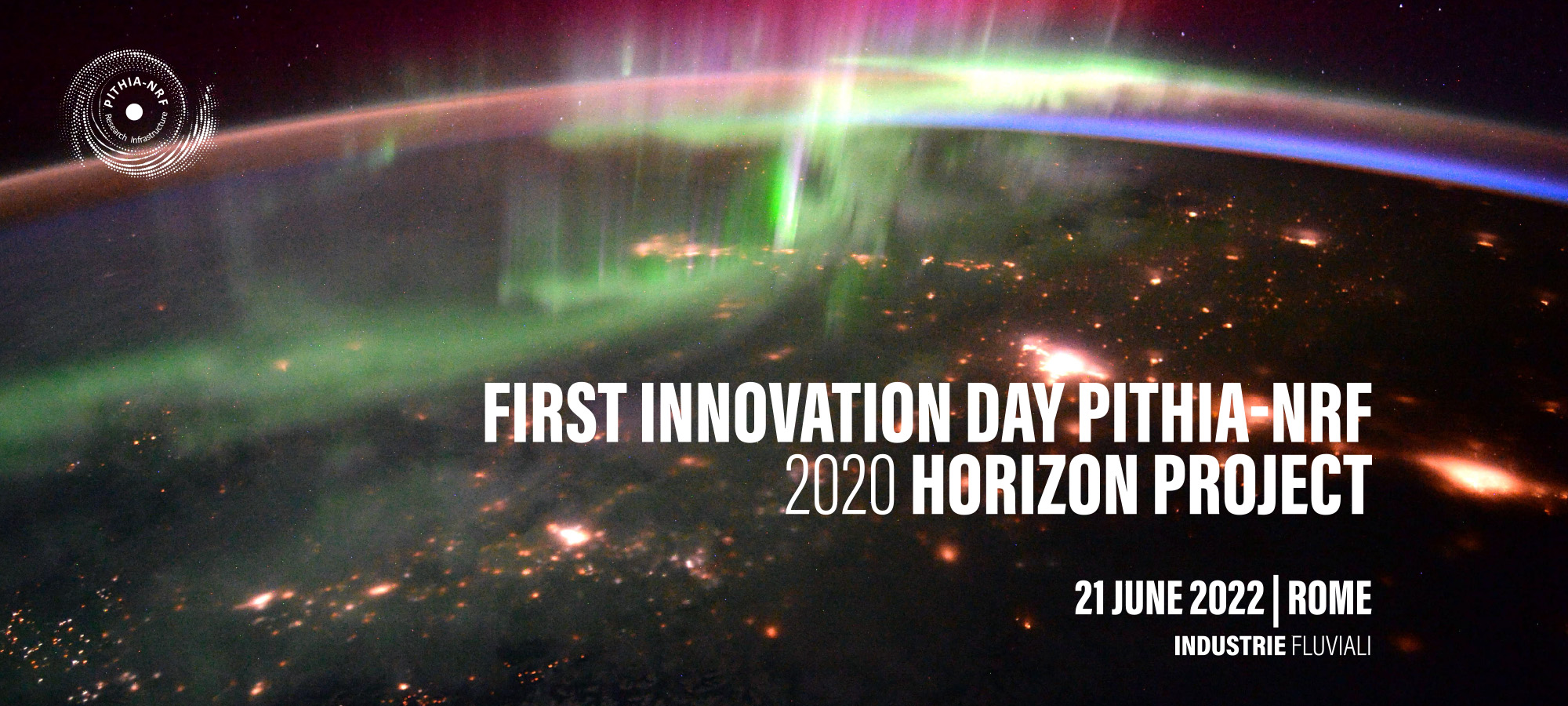 PITHIA-NRF organizes the First Innovation Day on Tuesday 21-06-2022, aiming to make users from SMEs and the aerospace sectors aware of the PITHIA-NRF concept, the expected results, and the possibility to use the nodes for developing projects on validation and calibration of new instrumentation.
The event will be held in Rome and it will be hybrid. The online participation will be guaranteed using an event management software. The local organizer is SET.

Please view below or visit the dedicated webpage for detailed information.
---
WHAT IS PITHIA-NRF?
PITHIA-NRF (Plasmasphere Ionosphere Thermosphere Integrated Research Environment and Access services: a Network of Research Facilities) is a Horizon 2020 project paving the way to new business practices and technological development in the near-Earth and upper atmosphere domains through excellent science. In doing so, PITHIA-NRF wishes to mitigate the adverse effects of upper atmosphere phenomena that pose scientific, operational, and societal challenges.
CLICK HERE TO ACCESS OUR LEAFLET ON  SPACE-BORNE AND GROUND BASED TECHNOLOGICAL INFRASTRUCTURES
WHAT SHOULD YOU EXPECT FROM INNOVATION DAY 1?
We want you to walk away from this event feeling aware of the kind of services you will be able to access through this innovative research infrastructure, like:
Open access to PITHIA-NRF's nodes (TNA program) to install, calibrate, and validate new instrumentations.

Open access to the best models of the Earth's Ionosphere,

Thermosphere, and Plasmasphere

through the e-science center.

Open access to FAIR long-term observational data.

Organized and systematic training for scientists and engineers.

An innovation platform for promoting cooperation and collaboration between the consortium

and its stakeholders.
To this end, meet our main speakers!
Dr. Anna Belehaki, Project Coordinator
Prof. Hanna Rothkaehl, Leader of the Innovation Package
AGENDA
---
What are you waiting for? Secure your free place by registering before June 7, 2022, and don't miss the opportunity to interact with our partners by opting in for a Business-to-Business (B2B) meeting.
PRACTICAL
Discover more about the venue: INDUSTRIE FLUVIALI | Via del Porto Fluviale 35 | 00154 Roma
ACCOMMODATION
"Innovation Day 1" attendees can book their comfortable stay in Rome close to the Industrie Fluviali Conference Hall at one of the following hotels: